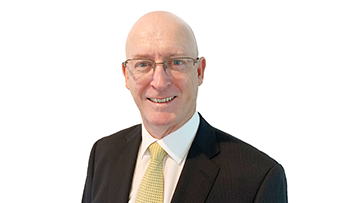 Ken Donley
Chief Operating Officer
A respected senior executive, Ken has extensive experience leading business strategy in the Waste Management and Recycling sector accumulated over 15 years in the industry. Strong commercial expertise underpinned with formal accounting qualifications, Ken has a track record of delivering on strategic goals and profit improvements in multinational organisations. His time in the sector includes diverse roles such as managing the largest municipal business in Australia, holding commercial financial roles in a corporate environment, working in small and medium sized enterprises, as well as experience with start-ups.
Ken is unique in that he has the pragmatism required for operational roles, but can also switch to lead high level discussions on strategy and performance. Ken's project management skills span small enterprise team projects to large multi-faceted projects such as municipal collection services. Ken played a key role in winning the tender for the NSW Container Deposit Scheme contract and then switched into Operations to help ensure a successful roll out of the infrastructure and subsequent scheme launch. He has a natural capacity and passion for planning, organising and executing deliverables.
Recognising that good people are at the core of excellent service delivery, Ken's focus on customer service always starts with engaged employees. His leadership style involves developing employees and ensuring they have the skills and equipment for their job. This is underpinned with an absolute commitment to their safety and that of the community in which they work.
He arrives at Sydney Waste at an exciting time. As the business continues its impressive growth surge, now is the time to ensure good fundamentals are established and enshrined into the business.
"I have always been energised by the prospect of a challenge, and love taking an idea from implementation to completion, and then monitoring, managing and measuring its success over the longer term. Sydney Waste is uniquely placed. It has a big company ambition but is still nimble to ensure customer satisfaction remains at its core" – Ken