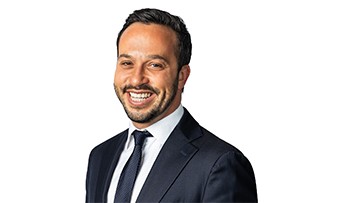 Elon Zizer
Chief Executive Officer
Elon Zizer has near two decades experience in the waste and environmental sectors starting in a part time role, to his current position today. His skill set and diversity in commercial waste and recycling range from business development and relationship management, to contract delivery and  performance management, to ultimately overseeing all facets of the group today.
Elon played a key role in the group's expansion into the national marketplace and is consistently identifying new opportunities for investment through both horizontal and vertical integration.
He has been part of the SWS senior management team for over ten years having previously held sales management, associate and finance roles in a variety of industries including Banking, Medical and the Property Industry. He studied a Bachelor of Arts, majoring in Psychology, as well as Building Construction and Property Management at UNSW.
Elon has been an integral part of SWS and is currently leading the group into an exciting era of growth with diversifying into the development of recycling facilities, supported by a focus on sustainability and viability.
''It is truly astounding to be given the opportunity to build on what my family established over 20 years ago. It is my intention to continue our Group's vision of ultimately offering the most affordable and reliable sustainable outcomes to all of our stakeholders." – Elon