At Sydney Waste Services, we strongly believe in the importance of supporting the community. Therefore, we're proud to contribute to a number of different charities including F.R.E.E, St Anthony Croatian Catholic Church, The Mater Foundation & F.R.E.E Soup Kitchen
F.R.E.E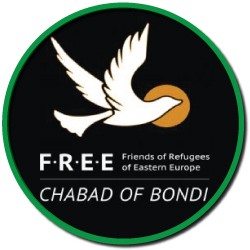 Friends Of Refugees Of Eastern Europe Limited was established in 1986, in the Eastern Suburbs of Sydney, to meet needs of the Eastern European migrant community in NSW.
F.R.E.E targets migrants, the disadvantaged, the poor and the elderly. F.R.E.E is actively involved in combating any forms of racism & anti-Semitism and acts as an advocate and liaison body where government and non-government bodies are concerned. It also actively promotes multiculturalism and cultural maintenance of traditions, language and customs.
Today F.R.E.E membership or affiliation accounts for over 6000 families living primarily in Sydney East & Eastern Suburbs areas.
Sydney Waste Services proudly donates and provides charity work to F.R.E.E
F.R.E.E. Soup Kitchen
EVERYONE NEEDS A HELPING HAND AT SOME POINT IN THEIR LIVES.
NOW IT'S THE YOUTH'S TURN TO PAY IT FORWARD!
Our ultimate mission is to provide comfort to the less fortunate, by building a strong, harmonious and united wider community that fights hunger and provides care in times of misfortune or need. Support comes in all forms and for all ages, whether it is a free soup and bagel drop off for those unsure of where their next meal will come from, advice, or a visit to those ill or lonely.The F.R.E.E Soup Kitchen originates as a youth initiative of Friends and Refugees of Eastern Europe (F.R.E.E.) is run by volunteers from the local community.
F.R.E.E. Soup Kitchen (FSK) is a mobile meal centre, but it is also so much more. FSK has been founded to give back to the wider Australian society that welcomed immigrant families with opportunities and comfort during their difficult immigration process.
Our aim is to pay it forward – some of these great people need us now and we want to help – regardless of their race, nationality or religious beliefs.
Sydney Waste Services is delighted to sponsor & donate to such a meaningful organisation.
Mater Foundation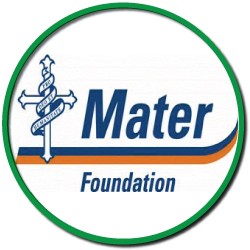 Mater Foundation challenges, inspires and engages people, organisations and businesses to partner with the Mater hospitals and Mater Research, to extend the boundaries of health care and medical research.
The Mater Hospitals were established by the Sisters of Mercy in Brisbane in 1906 and now care for more than half a million babies, children and adults each year. The Mater is committed to providing compassionate health care with an emphasis on the founding values of the Sisters of Mercy.
Donations to the foundation help purchase life-saving medical equipment, improve patient care and ensure our research teams continue to find better ways to diagnose, treat and ultimately cure life-threatening diseases.
This is another organisation that Sydney Waste Services proudly donates to.
St. Anthony Croatian Catholic Church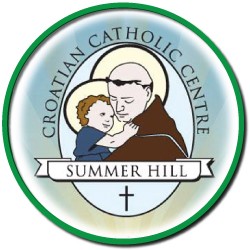 St Anthony Croatian Catholic Church's Annual Picnic – Sydney Waste Services happily provides charity work to this great annual event, in the form of free Waste & Recycling services for the large amount of people attending this event.